Jim Jones revient, avec une nouvelle formule, un nouvel album, et une nouvelle tournée qui passera par le Crossroad Café !
JIM JONES & THE RIGHTEOUS MIND
MERCREDI 24 AVRIL 2019 – 21H00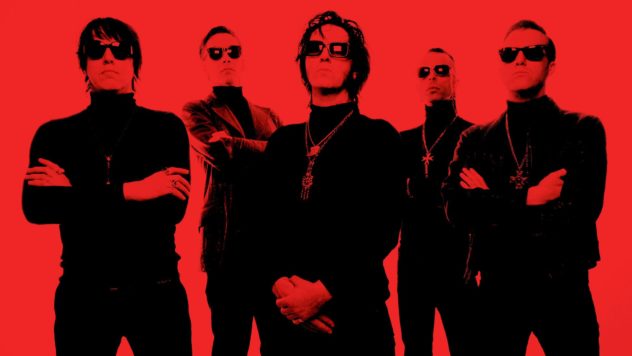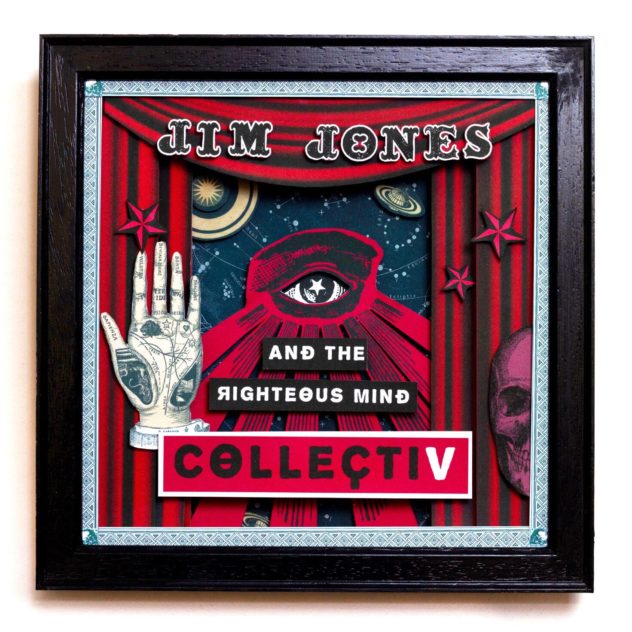 L'histoire très particulière du chanteur/guitariste/compositeur Jim Jones a connu plusieurs incarnations, de Thee Hypnotics à The Jim Jones Revue, en passant par Black Moses. Avec The Righteous Mind, la vision musicale de Jim s'est étendue vers de nouvelles perspectives, n'englobant pas seulement le rock'n'roll garage pour lequel la Revue a été encensée, mais aussi des paysages sonores sombres et cinématographiques, du country blues psychédélique, gospel et heavy lounge.
Des influences contemporaines sont également évidentes avec une approche plus éclectique et expérimentale qui donne à la musique dynamisme et pertinence. Toujours à cœur et à corps ouvert, sincère et instinctif, Jim fait partie des fondamentaux du rock'n'roll, mais aussi de ses forces les plus innovatrices.
Le nouvel album CollectiV est annoncé pour le 8 mars 2019 sur MaSoniC, le label du groupe. Le single Sex Robot sortira le 22 février, mais on peut déjà écouter Shazam.
Après une série d'EP sortis fin 2015/début 2016 (Boil Yer Blood et Aldecide), le 1er album, Super Natural est sorti en mai 2017 sur Hound Gawd! Records. COLLECTIV a été financé grâce au crowd-funding, et les contributeurs ont pu recevoir un cours de guitare avec Jim via Skype, une bague en argent au design de Collectiv, une journée en studio avec participation à l'enregistrement, ou même Thee Bass Ov Righteousness, la basse Gavin Jay Edition Limitée !
A propos de l'album, Jim Jones dit : "L'idée était de prendre des influences et des idées disparates et de les rassembler. Comme dans la vie réelle, ces différents éléments fonctionnent très bien ensemble. Rassemblez-vous et impliquez-vous ! C'est un moment important pour nous tous de briser les barrières, de travailler ensemble et de canaliser nos énergies mutuelles. Et c'est exactement ce que nous avons fait sur CollectiV."
Et pour aller dans le sens du nom de l'album, il nous gratifie d'un casting de poids de musiciens invités : le guitariste Little Barrie, la chanteuse de soul Sister Cookie, du leader de The Urban Voodoo Machine, Paul-Ronney Angel, et de la chanteuse d'opéra Vesna Petresin. On retrouve également sur CollectiV les camarades de Thee Hypnotics, le guitariste Ray 'Sonic' Hanson et le batteur Phil Smith. Même Keith Richards des Rolling Stones se joint à CollectiV par l'esprit : la Gibson Hummingbird de 1964 – la guitare sur laquelle 'Street Fighting Man' et autres classiques ont été écrits et enregistrés – s'est retrouvée entre les mains de Jim Jones et dans les grooves de CollectiV.
On a pu entendre un premier extrait de l'album,"Shazam", dans l'émission de Marc Riley sur la BBC6 en novembre dernier.
Line-Up :
Jim Jones: vocals, guitar
Gavin Jay: bass, contrabass, b-vox
Malcolm Troon: pedal steel, guitar, b-vox
Matt Millership: keys, b-vox
Andy Marvell: drums
Artwork by Gavin Jay
Photos by Steve Gullick