Concert : The Riven – Heavy Blues/Suède – GRATUIT
When:
16 April 2019 @ 21 h 00 min – 23 h 30 min
2019-04-16T21:00:00+02:00
2019-04-16T23:30:00+02:00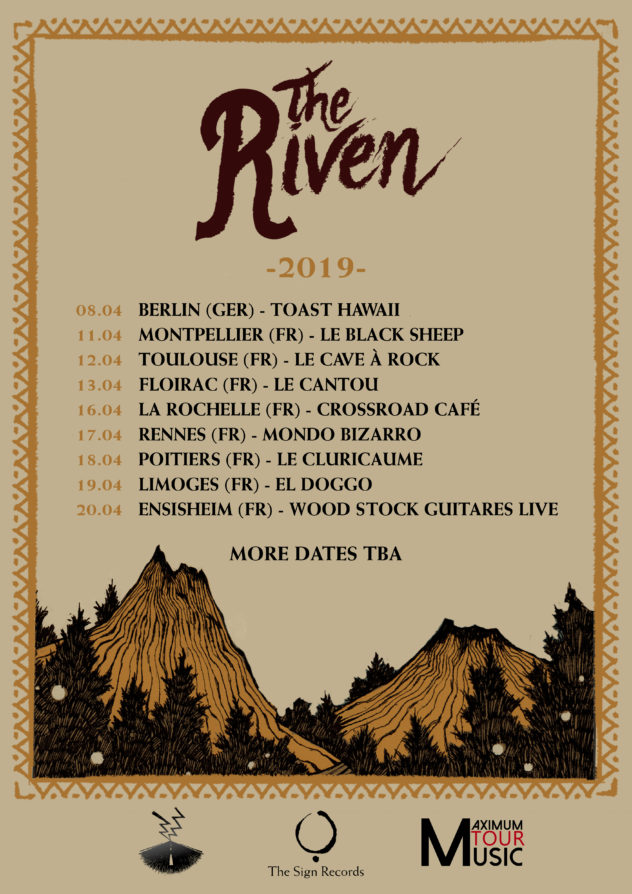 The Riven, c'est la puissance électrique. Le groupe produit un heavy blues rock centré sur les grands refrains et les gros riffs de guitare façon 70'. Une musique progressive, psychédélique et classique qui côtoie une voix vigoureusement fatale. Chaque chanson se présente comme chaque chapitre d'un livre racontant des contes et histoires du passé et du futur. The Riven est un Pur Elément Rock dans la plus stricte filiation de ses aînés (Deept Purple, Black Sabbath…etc).
Une soirée exceptionnelle, qui sera en plus à entrée GRATUITE ! Alors venez découvrir ce rock venu du Nord le 16/04 à 21 h !
Petit extrait :